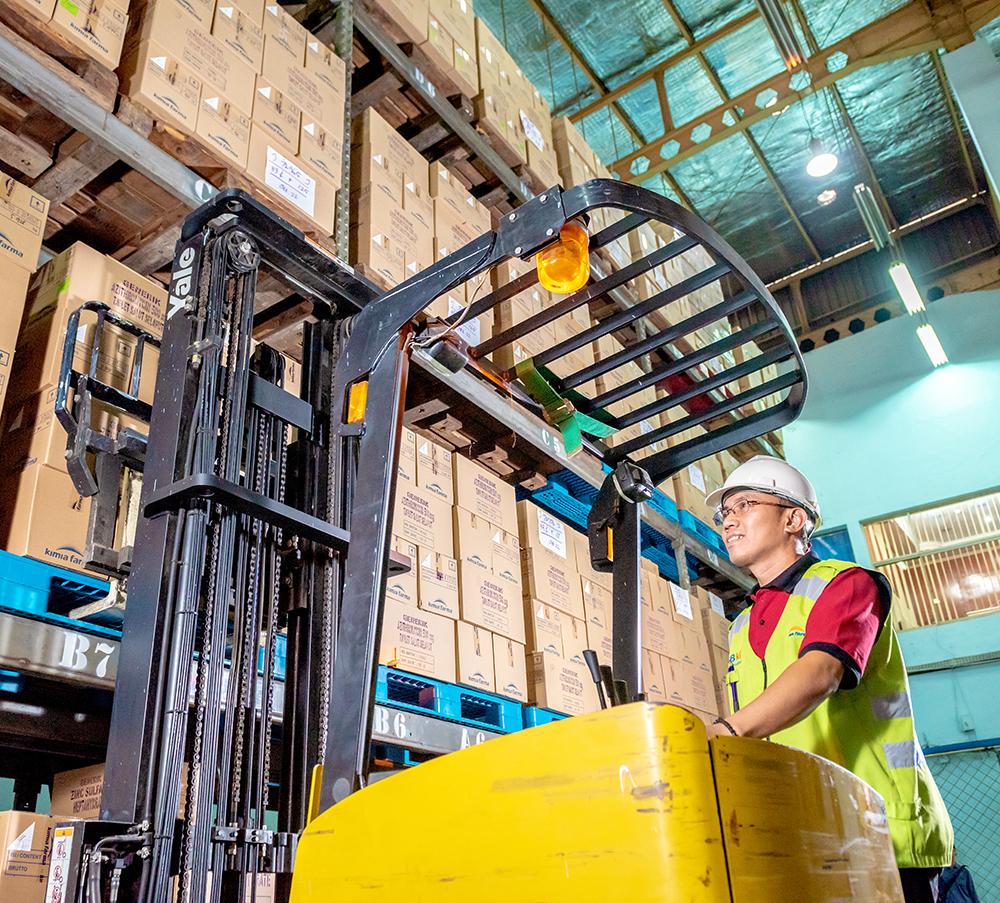 PT Kimia Farma Trading & Distribution
PT Kimia Farma Trading & Distribution (KFTD) is a subsidiary of the Company which was established on January 4, 2003, is engaged in the distribution and trading of health products and has a wide service area covering 34 provinces and 511 regencies or cities.
As a distribution service provider, KFTD distributes various products from the Company, products from other agencies, as well as non-agency products. KFTD distributes these products through regular sales to pharmacies (Kimia Farma pharmacies and non Kimia Farma pharmacies), hospitals, drug stores, supermarkets, restaurants and cafes.
The composition of shareholders of PT Kimia Farma Tbk is 99.99% and Kimia Farma Apotek (KFA ) 0.01%.
Address : Jl Budi Utomo No 1 Jakarta 10710
Phone : (+6221) 345 6959
Email : care@kftd.biz
Website : https://kftd.co.id