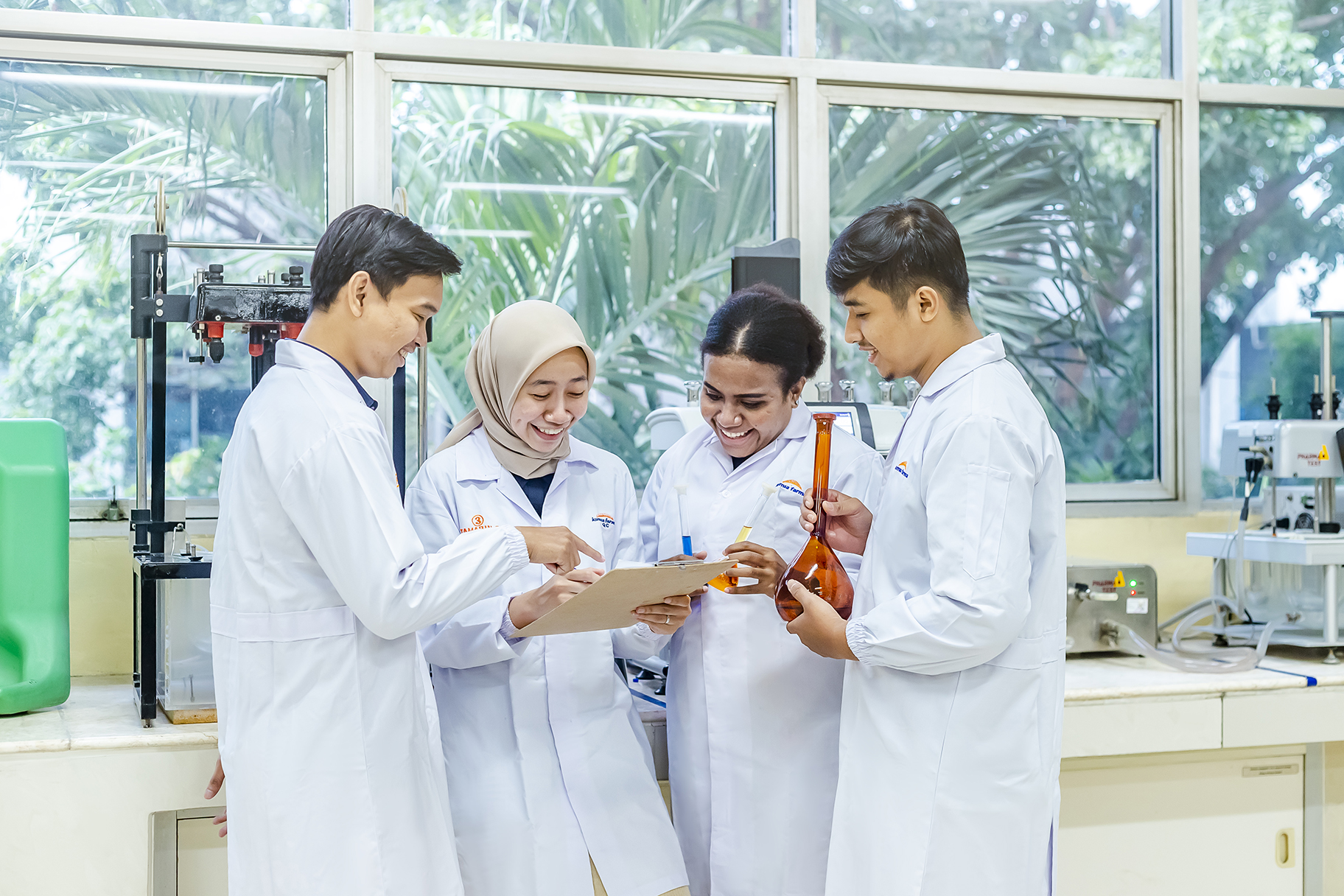 The Research and Development Unit conducts research and development activities for the Company's new products equipped with formulation laboratories and analysis laboratories (laboratory scale and pilot scale), natural ingredient extraction facilities and experiment plantations in Banjaran, Bandung 5 Ha and 1,060 Ha in Bintang, South Cianjur, West Java. The Research and Development Unit also conducts formulation researches, both for modern preparation and herbal medicine, simple chemical synthesis and development of medical plants.
At present, the Company is developing the knowledge-based pharmaceutical medicines or products namely biotechnological and radiopharmaceutical products.In addition, the Company is also developing medical products based on plants (herbal) using the Indonesia's biodiversity and at the same time bringing benefits to the community
In line with the medicine technology development in therapy, the Company always anticipates and prepares for using any existing opportunities by planning the business and product development in the future, among others hospital business, research and development of stem cell, stem cell storage service, tissue culture, radio pharmaceuticals, chemical product such as : iodine and its derivatives, ferro sulfate, castor oil and its derivatives and expansion of pharmacies network abroad. It is expected that this business and product development effort and plan can support the enhancement of the Company's value and the achievement of transformation objective
New Products
The Company improves its Research and Development facilities pursuant to c-GMP (current Good Manufacturing Practice) and keeps on developing new products. There are products launched by the company lately such as Marcks' Moisturizer, Marcks' Teen Compact (all variant), DiaresQ, MyDekla, Tenolam E, Lesikaf, Saliscyl Fresh, and Venus Soft Matte Lip Cream.